Welcome! 
Toca do Coelho is a small open community / farm of minds, soul & agroforestry hugged away in the mountains of Southern Portugal.
We open our arms & hearts to you & welcome you into this social movement of freedom, art, family, honesty & living.
Come play with us!
If you are interested in visiting us please get in touch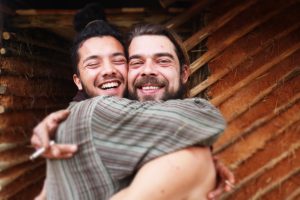 In 2018 Toca do Coelho & many homes in Monchique, was hit by a big forest fire. Since then we have been rebuilding & restoring the land. This is an ongoing project, we are getting back on our feet, but still require any & all help you are able to give. 
Help us bring Toca back to life by leaving a donation!
With a Swiss, Italian, Spanish, Belgian, Polish, German or Austrian bank account you can donate by clicking here:
http://www.bunq.me/tocadocoelho
To donate with Paypal click here:
http://www.paypal.me/tocadocoelho
Or you can make a donation by transferring money to the following account
NL05 BUNQ 2206 9296 19 in the name of D.T.C. Mani